White Labs Brewing Co. Gears Up for SD Holiday
What's on tap for WLD?
If you're the Mayor of San Diego, this Friday, June 15th (a.k.a "White Labs Day,") will be spent right back where it began a year ago--at the world headquarters of White Labs Brewing Co.
Proclaimed by San Diego Mayor Jerry Sanders as "White Labs Day" when he visited the opening of White Labs Brewing Co. last year, June 15th commemorates White Labs Brewing Co. (one of the biggest yeast producers in the nation) with a celebration for the official opening of the White Labs tasting room.
White Lab's tasting room had a soft opening in March, but this June will kick things off officially. First things first, you've got to know your facts: White Labs isn't a commercial brewery, but they do supply yeast and fermentation supplies to breweries, wineries and distilleries all over the country. Those in the know in the craft brew scene have long been familiar with White Labs Brewing Co. thanks to their popularity among the home brewing leagues. But, given that yeast is actually credited by brewers as controlling 70-90 percent of a beer's flavor, it's likely that the beer you're drinking may be all thanks to White Labs yeast.
So...even if DIY beer isn't your thing, White Labs Co. gives beer drinkers and beer makers a taste of something truly unique with their new tasting room. Showcasing 32-tap beer styles, White Labs keeps everything constant but the strain of yeast, resulting in several versions of the same beer with slight flavor variations. Visitors can get a better understanding just how yeast effects their brews, while sampling some new varieties too. With over 100 different strains of yeast, unleash your inner beer nerd in their sleekly craft tasting room. Featuring a three-cask system, there's no shortage of choices.
4oz tasters are $1.25 each or snag a whole pint of any of their beers for $4.
White Labs Brewing Co. Grand Opening Event
On June 15 the event begins at 3:00 pm, with a ribbon cutting at 4:00 pm. Visitors will enjoy selections from 32 beer taps and 3 cask beers, plus three food trucks with food cooked using White Labs beer.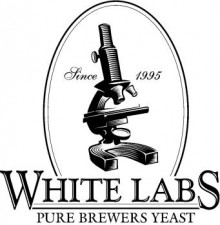 Upcoming Classes:
Wanna get MORE hands on? Check out upcoming classes at White Labs.
July 12th: Winemaker's Workshop
October 3rd: Yeast Essentials Workshop
Tasting Room Hours
Monday- Saturday 12-8 pm
Tours are at 3:30 pm,:30 pm, 5:30 pm and by request
White Labs Brewing Co.
Committed to being the best yeast company in the world.
9495 Candida St.
San Diego, CA
Contact White Labs
White Labs Brewing Co. on Facebook
White Labs Brewing Co. on Twitter